Puppy Haven's 5th Annual Party for the Paws
May 21, 2022 @ 11:00 am

-

3:00 pm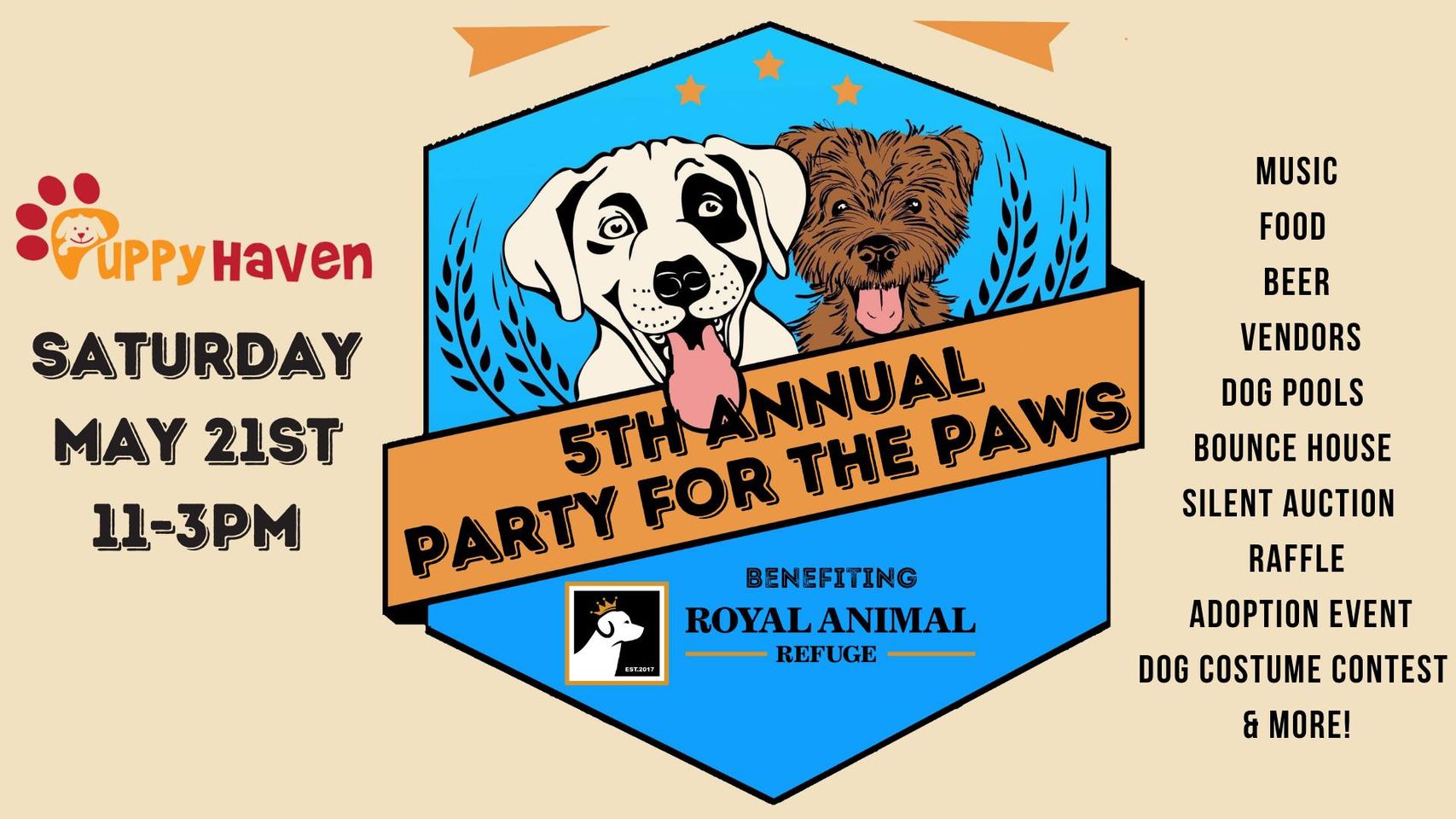 Puppy Haven is very excited to announce our Fifth Annual Party for the Paws, benefitting Royal Animal Refuge! The event will be held on Saturday, May 21st from 11 am until 3 pm at Puppy Haven Brookhaven, located on Caldwell Road. We're so happy to recommence our annual fundraiser after two years off due to COVID.
Royal Animal Refuge set out on a mission to save adoptable pets from overcrowded municipal shelters. Many pets were showing signs of shelter syndrome and others were being euthanized at alarming rates due to overcrowding at county shelters. RAR opened its doors in 2017 and never looked back. The mission of Royal Animal Refuge is to promote animal welfare and responsible pet ownership, find homes for unwanted pets, provide humane care for all animals in their care, educate the community about the problems of unwanted, neglected, and abused animals, and to help people keep their animals through vet clinics. Over the past five years, they have rescued over 3,125 animals!
Party for the Paws will include food trucks, a local beer truck, music, a photo booth, tons of local vendors, a silent auction, doggy pools, a dunk tank, bounce house, face painting, and MORE! Our partner, Royal Animal Refuge, will host an adoption event during Party for the Paws in hopes of finding "furever" homes for their animals in need!