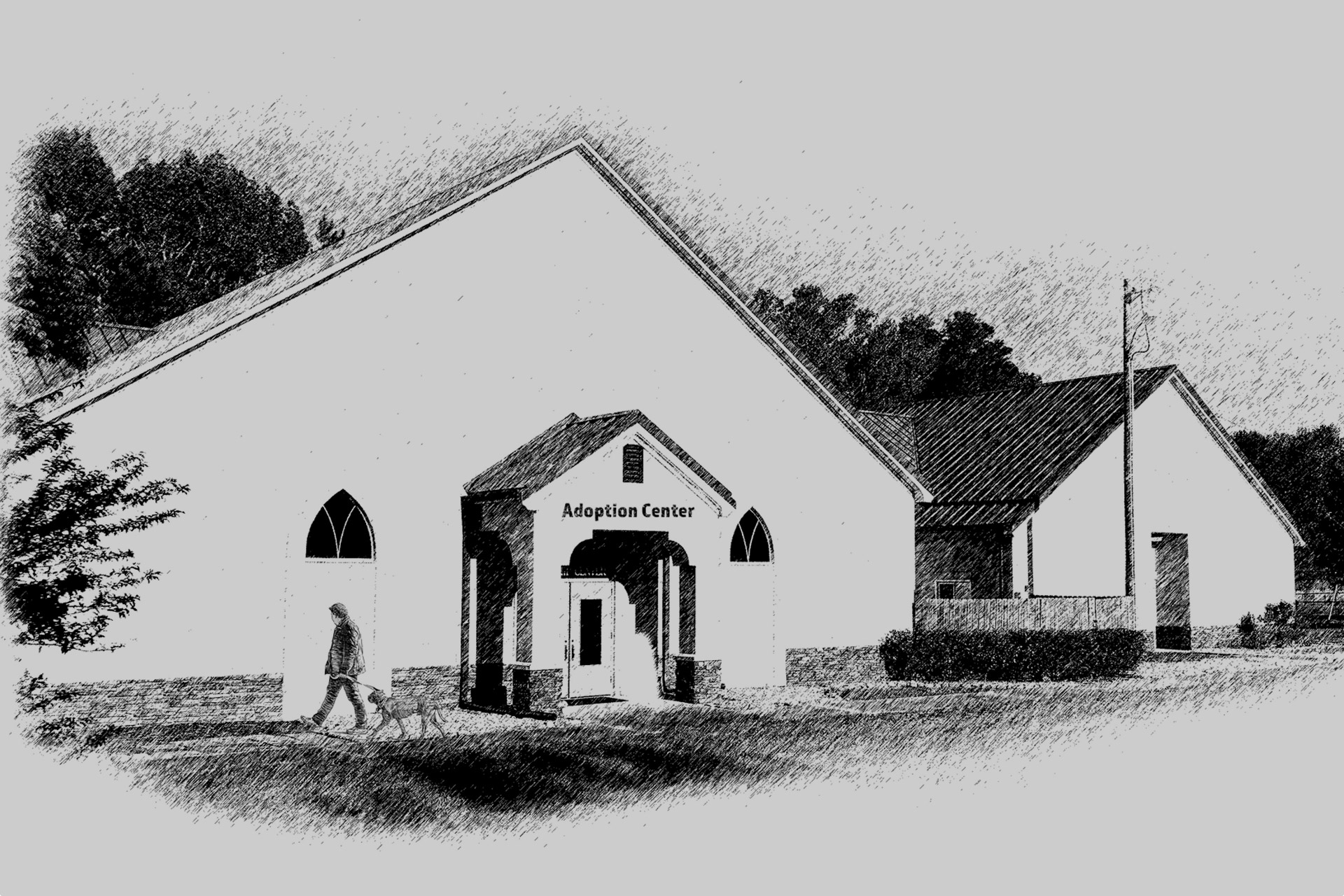 Our greatest need this year is funding the renovation of our new adoption center on Jenkins Road in Tyrone, between Sandy Creek High School and the fire station, formerly Living Proof Church. We are so fortunate to call this new location our permanent home. The happy memories families experienced in past years on this campus will continue, but it will have a new name… a new look… and a new purpose… to provide a refuge for displaced pets and a place of enjoyment and healing for the community. In addition to our adoption center, our campus will feature walking trails, a splash pad, a fishing pond, a vet clinic, and much more.
Our Mailing Information
Royal Animal Refuge
PO Box 847
Tyrone, GA 30290
Contact
TEXT ONLY: (404) 643-7197
contact@royalanimalrefuge.org
Tax ID/EIN
82-1049822
Match Your Gift
Let your company double or triple your impact.
Many employers sponsor matching gift programs to match charitable giving made by their employees. Gifts from employee's spouses and retirees may also qualify for a match. Search to find out if your employer has a matching gift program.
What is a matching gift?
A matching gift is when a person donates to a non-profit organization and their employer donates an equal or greater amount to the same non-profit. A matching gift is a great way for a donor to double or even triple their contribution to help Royal Animal Refuge fight for all animals.
How do I request a matching gift?
First, go to our Matching Gifts page and search for your employer. If the company is in our database, select it and you will see the specific instructions for your employer's matching gifts process.
I made a donation a few months ago. Can I still apply for a matching gift?
Yes, it is possible. Check your company's matching gift policy specifically for the deadline for requesting matching gifts. 
What are volunteer gift programs?
Volunteer grants are corporate giving programs that encourage volunteerism in communities where employees live and work. Through these programs, companies provide monetary grants to organizations where employees regularly volunteer.
Many nonprofits are eligible to receive volunteer grants, and these programs effectively turn supporter time and effort into tangible funds.